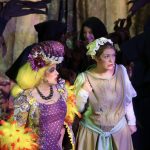 October 4-5, 2019
KATS, Inc. will be performing in Unionville Fair's Haunted Tent.
Join us each evening of the Fair for a spooky good time. Cautiously venture through many haunted rooms – being sure to watch out for mad doctors, vampires and other scary creatures … enter if you dare!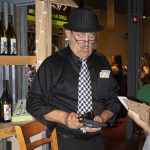 December 6, 2019
KATS Murder Mystery Dinner Theater and Live Auction
"The Mystery of KSQ Records"
Join us for KATS Murder Mystery Dinner with a Live Auction and Raffles. Enjoy dinner while you follow the clues, interview the suspects, and place your bets on whodunit! There will be suspects all around — so keep your eyes and ears open for clues.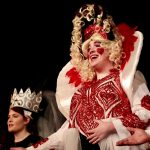 January 17 & 18, 2020
KATS, Inc. invites you to our annual British Panto – the second longest-running British Pantomime in America! Toe-tappin', knee slapping good-old fashioned fun in January. Boo the villain, cheer the heroine…and help sing The Silly Song! Jolly fun for the whole family!