The Kennett Amateur Theatrical Society, Inc. (KATS) was created to stage an annual pantomime in the British style (in mid-January) and also do an improvisational murder mystery (during Kennett Square's First Friday Art Stroll in August) as well as other entertainments periodically.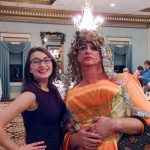 Holiday Gala
Friday, December 8, 2017
KATS Holiday Gala and Auctions

Mendenhall Inn at 6:00pm
An evening of fun, food and a sneak peek of this year's British Pantomime production – "Sleeping Beauty and the Tangley Wood". There will be dinner, music, dancing, live and silent auction items – and don't forget our cast will entertain you with select pieces from our 2018 show!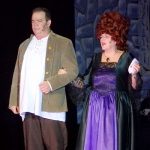 2018 British Panto – Sleeping Beauty
"Sleeping Beauty and the Tangley Woods" – Coming in January 26 & 27, 2018.
KATS, Inc. invites you to our annual British Panto – the second longest-running British Pantomime in America! Toe-tappin', knee slapping good-old fashioned fun in January. Boo the villain, cheer the heroine…and help sing The Silly Song! Lots of audience participation in this thinly-veiled children's fairytale, loaded with local commentary, British humor and some outrageous costumes for good measure – fun for the whole family! Tickets on sale now!