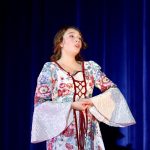 2018 British Panto – Sleeping Beauty
"Sleeping Beauty and the Tangley Wood" – January 26 (7:30pm) & 27 (2:00pm & 7:30pm)
KATS, Inc. invites you to our annual British Panto – the second longest-running British Pantomime in America!
Princess Rosa's family offends Specula, the wicked fairy, who derives her power from the ever expanding Tangley Wood. Specula puts a spell on Princess Rosa that can only be broken by the kiss of a "noble man". After sleeping for 100 years the spell is broken, by Jack, a penniless yoeman, and Rosa discovers she has lost everything that matters: family, friends and (thanks to Specula) her fortune. Rosa responds by lashing out at the very people who rescued her from the spell. Will Rosa's inner beauty ever emerge, will the Tangley wood eventually choke the entire kingdom, will Specula rule the world? See the pantomime and find out!

Show your favorite cast member how much you care! Beautiful bouquets and single flowers will be available at the show. If you would like to pre-order your beautiful bouquet – email your request to millkarrick@verizon.net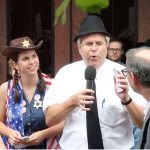 Murder Mystery
August 3, 2018
Kennett Square's First Friday Art Stroll

Follow the clues, interview the suspects, and place your bets on whodunit! Join us for historic downtown Kennett Square's own Murder Mystery, in association with the First Friday Art Stroll. There are suspects lurking in the stores and on the streets — so keep your eyes and ears open for clues. If you get stumped, you can always buy a clue from a Shady Character…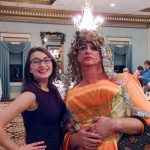 Holiday Gala
December, 2018
Join us for our annual evening of fun, food and a sneak peek of next year's British Pantomime production. There will be dinner, music, dancing, live and silent auction items – and don't forget our cast will entertain you with select pieces from our show!