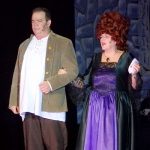 2019 British Panto
"Alice and the Stolen Tarts"
Thank you to everyone for three amazing performances! Check back here in the coming months for information on our 2020 British Panto!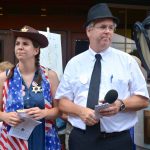 Murder Mystery
August 2, 2019 – during Historic Kennett Square's First Friday Art Stroll

Follow the clues, interview the suspects, and place your bets on whodunit! Join us for historic downtown Kennett Square's own Murder Mystery, in association with the First Friday Art Stroll. There are suspects lurking in the stores and on the streets — so keep your eyes and ears open for clues.